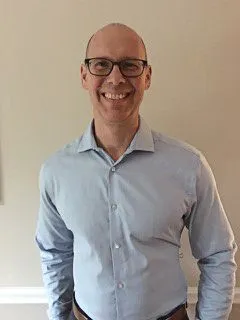 Dr. Kevin D. Drumbore
Dr. Kevin D. Drumbore is certified in Functional Medicine, Applied Kinesiology and Neuro Emotional Technique, allowing him to specialize in hard-to-treat cases. By focusing on the whole person and utilizing structural balancing techniques, nutritional counseling, strengthening exercises, emotional techniques, and specific lifestyle recommendations, Dr. Drumbore has been able to provide relief from conditions as varied as fibromyalgia, autoimmune disorders, chronic fatigue, digestive disturbances, Lyme's disease, ADHD, sciatica, sports injuries, migraine headaches, TMJ, and hormonal imbalances.
As a child, Dr. Drumbore was interested in how the body worked and wanted to become a doctor to help others feel better. As an adult, through personal experience with family health issues, Dr. Drumbore became dissatisfied with standard medical treatment.
"Most medical treatment is directed at covering up symptoms by taking a pill or getting a shot to numb the symptom," says Dr. Drumbore. "This type of treatment does nothing to fix the actual cause of the health condition. It is merely turning off the body's 'alarm system' that is telling us a problem exists."
Witnessing health improvement through the utilization of chiropractic care and nutritional changes, Dr. Drumbore knows that health is not just about "feeling better." Rather, good health comes from balance in the body, with all systems working at optimal function.
Dr. Drumbore earned his undergraduate degree from the University of Delaware in Biological Sciences and graduated cum laude from New York Chiropractic College, where he earned membership in the Phi Chi Omega International Chiropractic Scholastic Honor Society for high quality scholarship. Dr. Drumbore has 30 years of clinical experience, with the last 20 years as a solo practitioner in Chatham, NJ. Dr. Drumbore is a member of the Association of New Jersey Chiropractors (ANJC) and the International College of Applied Kinesiology (ICAK).
Dr. Drumbore strives to educate people on how to aid the body's own natural healing ability and to live a healthy, pain-free life.