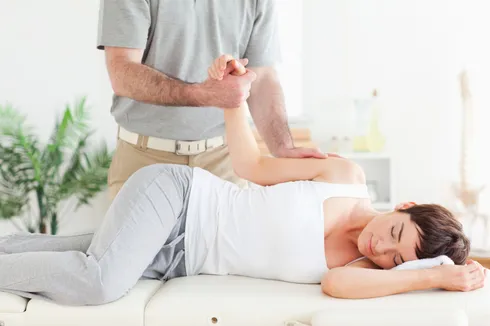 A Chiropractic adjustment, also known as chiropractic manipulation, manual manipulation or spinal manipulation, is the primary chiropractic treatment method.

Chiropractic adjustments relieve pressure on joints, reduce inflammation and improve nerve function. It has been a trusted form of treatment since the founder of medicine, the ancient Greek Hippocrates, documented manipulative techniques in his writing.

How do chiropractic adjustments work?

When spinal vertebrae or any other bone shifts out of place, there is an overall system response from the muscular system to the central nervous system. Without proper skeletal alignment, the nervous system, the immune system, the digestive system and all other systems in the body cannot function at their highest level.

At Center Street Chiropractic we mostly utilize non-force techniques to greatly re-align any joint that is not properly functioning. Dr. Drumbore has safely used these techniques on patients ranging in age from newborns to 95 years old.